Scheduling Deficiencies: 4 Critical Symptoms to Avoid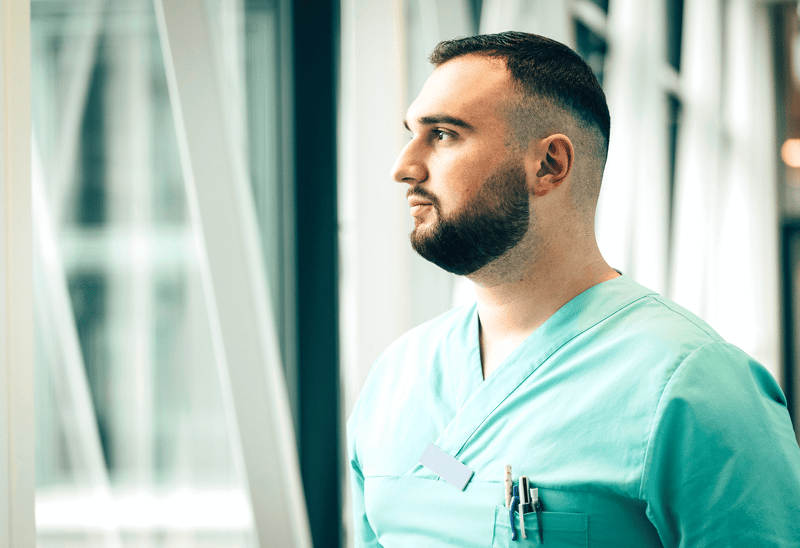 The article you are about to read was published before October 5, 2023, when LGI Healthcare Solutions was still named "Logibec". It is therefore possible that the text or certain images refer to the company's former branding, as well as the former naming of our solutions. Thank you for understanding.
Managers and schedulers across any industry often struggle with creating fair and equitable work schedules for their staff, as they balance business and operational requirements with unique staff availability and preferences. In a healthcare setting, the complexity factor increases when you add 24/7 coverage, excessive workloads, mandated staffing levels, collective agreement rules, patient or resident acuity level changes, and the staff shortage crisis, to name a few.
A solid foundation of efficient staff scheduling practices can help manage these complexities, but many healthcare organizations, both in hospital and long-term care settings, are still using outdated and inefficient manual staff scheduling practices — and feeling their consequences. Here are four key signs that your organization needs to consider moving from manual to automated staff scheduling.
Frequent Data Entry Errors
Having valuable workforce data available is crucial to making effective business decisions, but if your data is error-prone and inconsistent, it cannot be used as a reliable source. In a busy healthcare environment, where there is a regular change of staff with multiple processes and systems to store, exchange, and share workforce information, data can easily be susceptible to human error. If your staff scheduling processes rely on manual capture methods, such as paper forms, spreadsheet scheduling, post-it boards, and manual data entry from one system into another, and handled by multiple people — the chances of error are even higher.
Data entry errors in scheduling cause delays in staffing, shift replacements, and quality care delivery. Not addressing frequent errors in your workforce data can be detrimental to your operational budget, staffing resources, and the well-being of your patients and residents.
Lack of Reliable Reporting
The ability to develop efficient and reliable workforce reporting is crucial to measure and improve your organization's performance. Manual administration, which leads to frequent data entry errors and conflicting information, means a significant challenge in collecting and combining data to create reliable reports for proper analysis and decision-making. If your organization has multiple systems to track different sources of information, combining these data sets to create meaningful reports is an arduous amount of work for employees. For example, you may track your employment information in a payroll/HR system, staff schedules in spreadsheets, swaps and time off requests in paper forms, and a time and attendance system that captures time entry. Extracting and collecting information can result in added stress, frustration, and time that employees could use more effectively in other areas of the operations.
Low Productivity Levels
Staff productivity levels are affected by inefficient and error-prone scheduling. For managers and schedulers, a manual and highly administrative scheduling process takes time away from other duties such as overseeing the departmental unit, charting administration, time with patient or resident care, or other value-added responsibilities. For example, finding a last-minute shift replacement creates a flurry of administrative activity, from documenting the absence and removing that staff member from the schedule to determining the call-out list for correct seniority order. In addition, you must individually call staff who can fill the shift and eventually update the schedule and post it on the schedule board — usually using a combination of manual paperwork and spreadsheets. For employees, if multiple steps and paperwork are required to conduct a single activity, this takes time away from other more patient/resident-centered care activities and contributes to a poor workplace experience. These burdensome activities and inefficiencies can impede your operations and frustrate your staff, reducing their ability to be productive.
Negative Employee Experiences
When processes and systems in an organization are difficult and complex, it affects the ability of your staff to feel like they're doing their best work. These roadblocks to their success create dissatisfaction and negatively impact their overall employee experience in the workplace. From filling out multiple forms to complete requests, dealing with timesheet and payroll errors, and not having on-demand access and visibility into their daily schedules, employees suffer from inefficient processes.

With the high rates of staff shortages and the difficulties our country faces with recruitment and retention in the healthcare workforce, it is critical that your organization provides a safe, secure, and positive workplace experience.
What are the Benefits of Automated Staff Scheduling?
Automating the staff scheduling process optimizes resources, time, and effort allocation. By streamlining schedule management, schedulers, managers, and front-line staff can focus their time on more valuable tasks. An efficient scheduling process works for them because it reduces unnecessary overtime and unfair work-hour distribution.
LGI Scheduling is an automated staff scheduling solution designed specifically for healthcare organizations to reduce the administrative burden while providing healthcare staff with more autonomy and a more predictable work environment that can accommodate unforeseen circumstances. This fully integrated solution includes necessary functionality for efficient schedule management such as master rotations, scheduling rules, assisted call-out, leave management, time and attendance, reporting, and other helpful features to ensure less time is spent on administrative efforts and more time is allocated to value-adding tasks like patient care.
Learn More by Downloading our eBook
Want to learn more about how to scale your scheduling operations, and reduce overtime costs and administrative work? We encourage you to download our eBook, Enhancing Nurse Scheduling Efficiency: Simplified Process for Stakeholders, to gain insights into ways your organization can improve its schedule management processes to the benefit of both staff and patients.