A solution that automates and facilitates information processing in healthcare supply management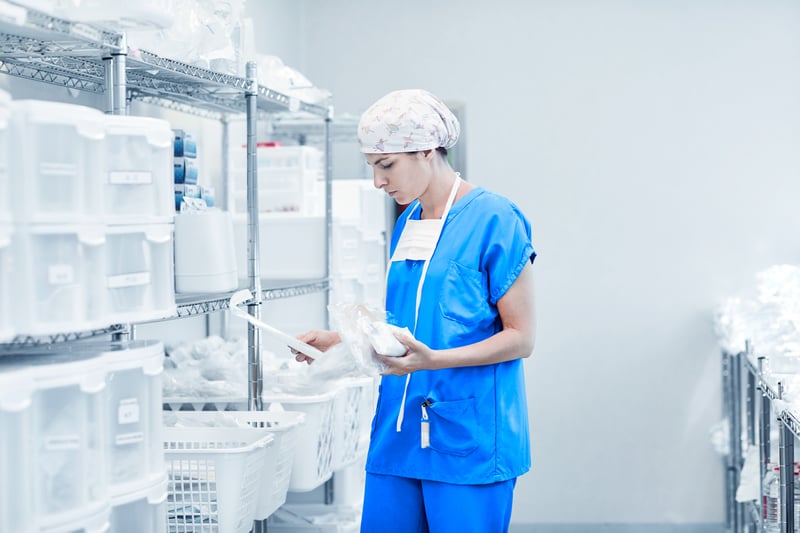 LGI Supply Chain (MMS) allows for greater control over the healthcare supply chain, including contracts, distribution and logistics. Automate part of your procure-to-pay and plan-to-inventory process to better manage costs and optimize your resources.
93%
of transactions processed electronically, without human intervention
90%
less handling time completing page 415-00*
80%
of purchase orders transmitted through the EDI module
*Results observed at a CISSS in Quebec following a change in process initiated by the Fixed Asset Management and Project Management modules.
Benefits
Gain greater visibility into the overall procurement process, budget allocation and accessing essential materials for healthcare delivery

Optimize logistics, merchandise storage and efficiency of care by reducing the risk of errors associated with order indexing

Improve patient safety by maintaining adequate stock levels with real-time data flow

Meet the unique needs of your healthcare facility with highly customizable settings

Improve staff efficiency by removing almost all repetitive manual tasks related to invoice processing

Benefit from integration with the Global Data Synchronization Network (GDSN) to access complete, up-to-date product information at all times

Quickly assess the efficiency of supply chain processes with a real-time snapshot of your budget, expenses, pending orders and inventory issues

Replace paper documentation with electronic versions and optimized workflows

Fine tune expense accounts by integrating them with your facility's purchasing information and chart of accounts
Features
Customized contract and order management for multi-facility and multi-site operations

Automated stock replenishment based on security settings

Complete computerization of the requisition process with customizable templates

Consolidation of inventory products and direct purchases on the same order

Orders of non-catalogue products and splitting of quantities ordered on different dates

Centralization of tender processing, usage proposals and requests for quotations with suppliers

Detailed reporting with predictive risk analysis on inventory shortages

Integration with Axelos and Copilote warehouse management systems (WMS)

Compliance with Global Trade Identification Number (GTIN), Global Location Number (GLN) and United Nations Standard Products and Services Code (UNSPSC) standards

Dashboards, purchasing process reports and follow-up alerts for inventory and procurement planning
Reliable Supply Chain
Centralizing supply chain information reduces the risk of errors associated with order indexing that can disrupt warehousing and compromise the effectiveness of medical interventions.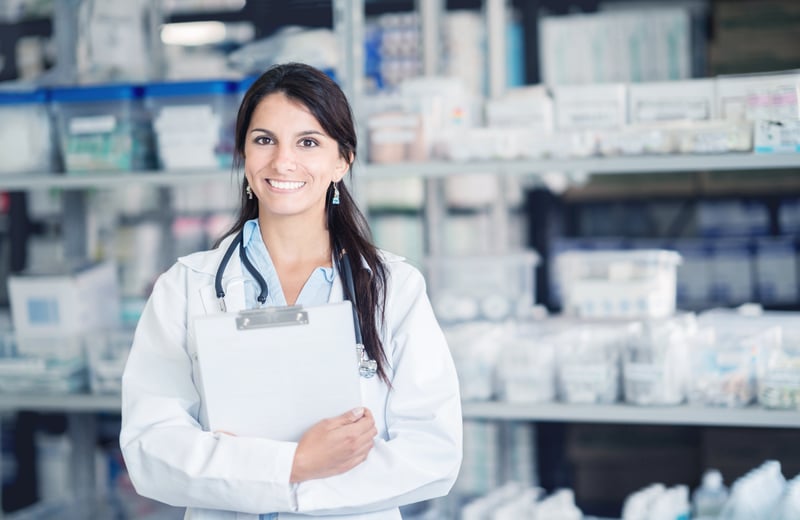 Automated Procurement Process
Automating many stages of the procurement process reduces, by at least 90%, the number of human interventions associated with repetitive tasks, allowing your teams to focus on high-value tasks for greater efficiency.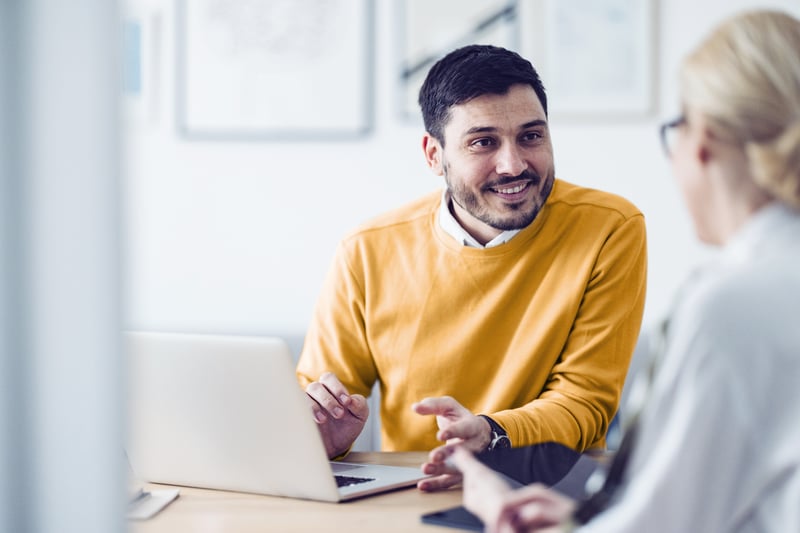 A Clear Picture of your Resources
With its cross-referenced data warehouse and analytical dashboards, LGI Supply Chain offers greater visibility on inventory issues, pending orders, and much more. Managers are therefore better equipped to make strategic procurement decisions.
LGI Supply Chain is a suite of complementary modules designed to optimize healthcare facility supply chains. Facilities can deploy these modules as needed for greater efficiency in contracts, distribution, logistics, purchasing, inventory planning, and more.
Procurement, Purchasing, and Inventory
Automates a portion of purchasing, replenishment, and inventory management based on a processing calendar defined by system administrators. The module offers several interfaces connected to specialized systems, including operating room managers, pharmacy managers, and RFID technologies.
Electronic Document Interchange (EDI)
Calls for Tenders, Usage Proposals, and Requests for Quotations
Supports procurement staff through various phases of the supplier negotiation process. The module integrates with the Electronic Requisition Management module, automatically generating bids, contracts and orders. It can synchronize with corporations and purchasing groups.
Electronic Document Management – Financial and Material Management
This model enables partial automation of invoice processing (in PDF or paper format) via character recognition scanning. Captured data is automatically entered in accounts payable and added to inventory. Authorization processes are then updated in real time, making it easier to manage the budget, commitments and financial implementation of projects.
Fixed Asset and Project Management
Automatically updates the fixed assets register by integrating with the General Ledger, Accounts Payable and Accounts Receivable modules of the LGI Financial solution. Simplifies depreciation calculations and ensures operational traceability by linking with the original transactions. Centralized register management provides users with a history of all transactions from every department in the facility.
Automated Transaction Accounting and Financial Statistics
Records real-time transactions resulting from procurement activities, product receipts and deliveries, as well as accounts payable operations. Interoperability with the Financial Management System ensures sound management of accounting entries and financial commitments.
Electronic Requisition Management
Speeds up the processing of requests by eliminating paper from the work flow. Requests are sent electronically to the Supply and Logistics team using barcodes or RFID technology. The module provides up-to-date information on inventory products, quantities, pending orders, inventory issues, suppliers and budget tracking. Each requisition is documented and automatically entered in the budget.
Integrated Resource Management (IRM) and Analytical Dashboards
This module simplifies and centralizes management of the fixed asset register, including new item creation, work-in-progress monitoring and depreciation and disposal calculations. It also facilitates financial reporting and can drill down to source transactions.
Inventory Products Distribution Centre and Purchase Order Cross-Docking
Integrates features to manage and centralize (partial or total) inventory products in an external warehouse. Products are identified at the distribution centre, then ordered as direct purchases from the centre's affiliated supplier before being delivered to the facility.
Requisiton Receipt Web (New)
A web-based version of the Requisition Management module that provides access to dashboards and graphs illustrating product consumption. The new module simplifies the ordering and receiving of OptiLab products, with user-friendly browsing to facilitate searching for information on models, requisitions, products, and more.
FAQ on the technological upgrade
What does the technological upgrade involve?
This is a two-phase upgrade that merges and optimizes the LGI Financial (FMS) and LGI Supply Chain (MMS) databases. This upgrade provides access to next-generation web products and many immediate enhancements. Ultimately, the goal is to help care teams and administrative staff better serve patients.
What are the benefits of upgrading LGI Financial and LGI Supply Chain?
A technology upgrade improves the speed and overall performance of the product, primarily by merging the databases.

The operation also implements the technology architecture required to move to a web management mode. This new architecture lets you use the Budget and Requisition Receipt modules in web mode, as well as any other web module to be developed in the future. Software updates can be done remotely instead of manually at each workstation. Lastly, the upgrade includes 180 improvements to the interface and features based on client feedback.

Simplified telework
The solution is accessible remotely and updates are easier to deploy to the client environment

Increased speed and performance
Merging the databases boosts system performance and speed

Access to future web modules
The new technology gives access to the Budget Web modules and other future web modules

Enhanced user experience
Users can benefit from more than 180 interface enhancements and new features
What are the steps of the technological upgrade?
Project planning

Identification of key players
Implementation of schedule



Preparatory work

Technical audit of the environment
Database adjustment for tests if required
Validation of technical prerequisites



Testing period

Installation of test environment
Management of validation tests
Production release planning



Production launch

Work in production
Start of production operations
Stabilization of environment



Final adjustments

Post-mortem and retrospective
Project operationalization
How long does the upgrade take?
The time required to complete the FMMS technology upgrade depends on several factors, including database complexity and resource availability. Take, for example, a hospital with some 5,000 employees that issues nearly 40,000 purchase orders each year: the upgrade was completed in three months.

While our teams are used to planning for this type of project, their capacity is demand-driven, so we suggest that you contact us for an idea of a potential timeline.
How do I get the technological upgrade started?
We invite you to contact us.
ADDITIONAL RESOURCES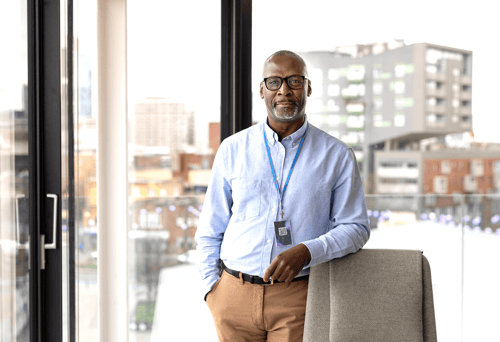 Modernizing Its Financial and Material Solutions: A Client Interview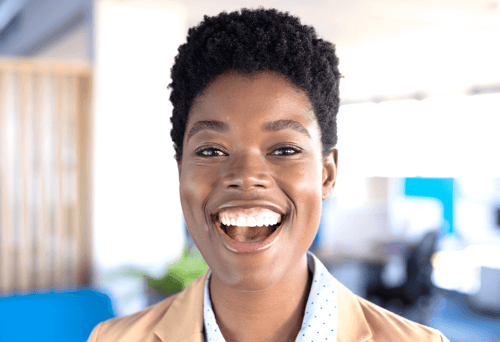 Upgrades to LGI Finance and Supply Chain 2021: Version 8.00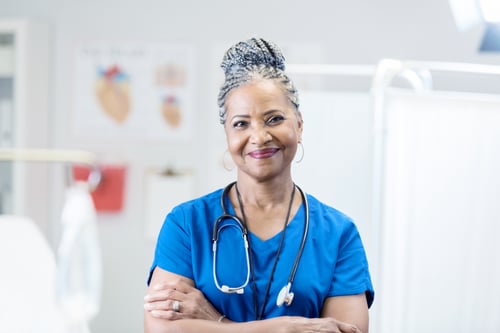 LGI Healthcare Solutions: Solutions Portfolio Overview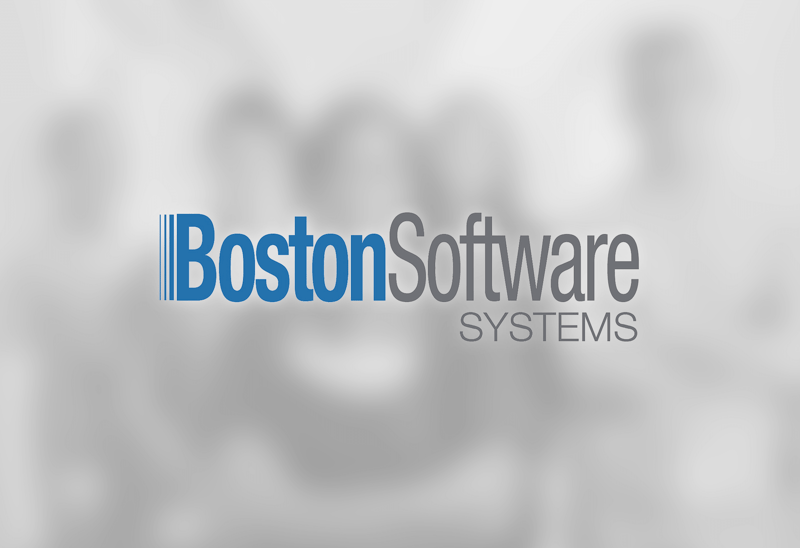 NEWS
LGI Healthcare Solutions acquires Boston Software Systems
We are thrilled to announce the acquisition of Boston Software Systems, a pioneering American company specializing in groundbreaking solutions for healthcare automation.