Modernizing Its Financial and Material Solutions: A Client Interview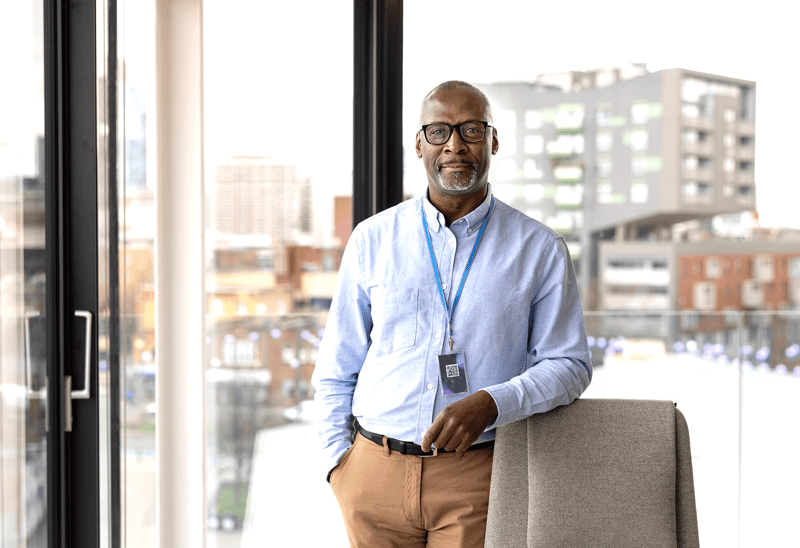 The article you are about to read was published before October 5, 2023, when LGI Healthcare Solutions was still named "Logibec". It is therefore possible that the text or certain images refer to the company's former branding, as well as the former naming of our solutions. Thank you for understanding.
To keep up with the technological ambitions of the Quebec health network, hospitals are required to modernize their IT solutions on several levels. In terms of financial and material management, some are already taking the lead by upgrading their Logibec Financial Management System (FMS) and Material Management System (MMS) solutions to the Financial and Material Management System (FMMS), a single solution that merges the two databases.

Why make such an upgrade? Discover an interview made with a business process specialist in the procurement and logistics department of a hospital that has upgraded.
1. What is your hospital's biggest challenge in terms of financial and material management?
"Our biggest challenge is cleaning up the database so that it is reliable and can produce quality reports in a timely manner."
2. Why did you initiate the Logibec FMMS technology upgrade during the pandemic?
"We wanted to make it easier to use the system from home and use it to its full potential. Ultimately, we are aiming for web-based financial and material management, as we are interested in the analytical capabilities made available by this feature. We knew we had to merge our financial and material databases first, as proposed by the upgrade."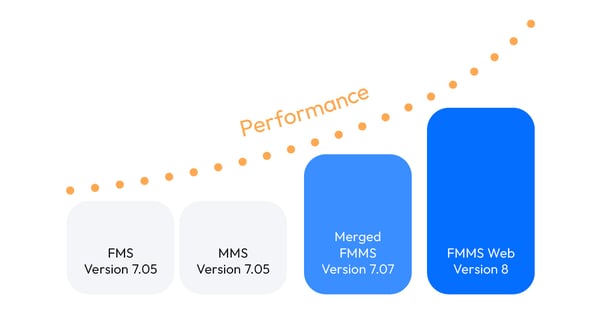 3. What changes have you seen since the technology upgrade?
"The system is much faster. I've received a lot of good feedback on that. Other than that, it's just improvements here and there that make our lives easier, such as the new features around inventory management."
4. Has the upgrade made remote connection easier as you had hoped?
"Yes, Logibec MMS is now virtualized: we can use it and receive updates without having to install the application on our computer. My IT colleagues were very pleased with this new feature because it makes it easier for them to manage access."
5. How long did the entire upgrade project take?
"From the time the project was planned, three months. Since we're in an industry where many of the people needed are in high demand, I am personally pleased with the time frame. If it wasn't for some internal technicalities, our teams would have been ready to deliver even earlier. The collaboration went very well."
6. Did it take time to adjust to the changes?
"Yes. For people like me who are used to the system, it takes 24 to 48 hours to adapt, especially because some icons have changed places. Otherwise, we organized short training sessions for requesters so that they were aware of the few changes that would affect them. We also distributed a short informative video and guides."
7. How was your experience with the Logibec team?
"The collaboration with Logibec was exceptional. I'm very satisfied with the project manager who was assigned to us. Together, we set up direct communication channels like Teams and Smartsheet. When I saw an issue, I would mention it in Teams, and within 20 minutes, the issue could be resolved. The staff at our hospital was also remarkable in that they understood the relevance of the project and allowed me to invest time in it."
8. What advice would you give to a healthcare facility that would also like to upgrade Logibec FMMS?
"The key to success, in my opinion, is to free up time for a dedicated person who knows the product. In the hospital, you need a person responsible for the project as well as collaboration from the IT team. On the supplier's side, in this case, Logibec, we need them to be responsive and to listen. I was lucky enough to have all of that. Also, I would recommend implementing online work tools that allow for quick interaction."
9. Once the upgrade is complete, what would you recommend?
"For us, we found it convenient to create a post-installation cell on Teams with a few key players. This was used to quickly identify and correct issues that might require adjustments. Q&A was often quick, much more so than when trying to reach out via phone or email."
10. Finally, would you recommend the Logibec FMMS technology upgrade, and if so, why?
"Yes, I would recommend it. Especially for easier telecommuting, but also for the increased speed of the application and the modernized work environment. The new features are more in line with today's financial and material management challenges, such as foreign currency management or budget decentralization.

Also, I believe that the prospect of managing our data on the Web and having access to business intelligence modules in the future is motivating for us, the administrators of the healthcare environment. This is what we need to manage our financial and material resources more effectively for the benefit of the entire network, including patients."
*Please note that in fairness to its providers, the healthcare facility felt it best not to sign the interview.