Healthcare Nursing Scheduling Challenges: How to Solve Them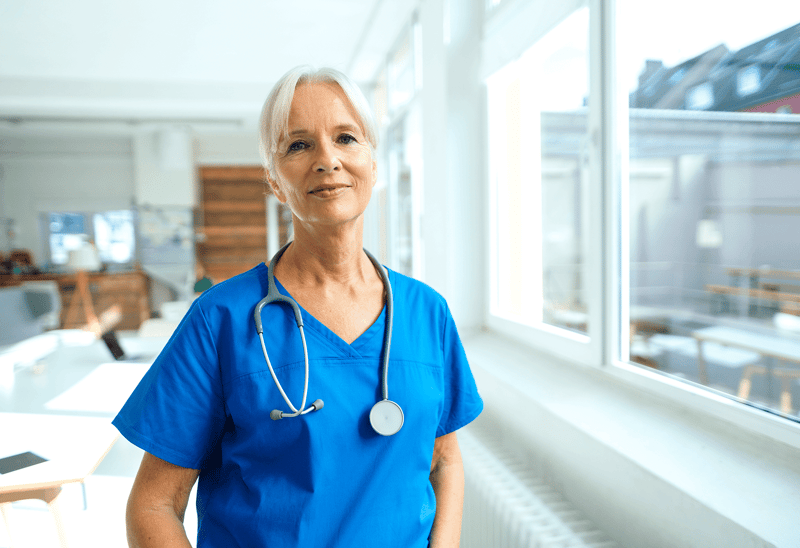 The article you are about to read was published before October 5, 2023, when LGI Healthcare Solutions was still named "Logibec". It is therefore possible that the text or certain images refer to the company's former branding, as well as the former naming of our solutions. Thank you for understanding.
For most companies that operate outside the healthcare sector, little time and limited resources are spent tackling issues like recurring overtime and absenteeism. These issues, however, represent a routine problem for most hospitals and primary care institutions across Canada and, if neglected, can prove costly.
Understanding Key Concerns
Managing a nursing schedule includes meeting unit rotation resourcing requirements, staying within FTE and budget allocations, adhering to various regulations, ensuring an appropriate skill mix, and responding to unplanned absences and changes to the schedule in a timely and efficient manner. Despite schedulers' best efforts, nurses often end up working shifts that do not fully respect agreements, rotation constraints, or simply do not consider employee requests like absences and shift swaps.
One of the more significant concerns for nurses is receiving a fair and equitable workload. However, healthcare decision-makers must juggle these concerns with many others to ensure seamless care delivery and budget adherence. Administrators must constantly balance the hospital's goals and budget with the demands of its nursing staff and unions, a difficult task when staff can total in the hundreds, and individual requests in the thousands. As a result, hospital managers must find new ways to optimize scheduling to not only control operational costs, but increase employee engagement, productivity, and performance. Taking care of nursing staff increases engagement, performance, and ultimately improves patient care.
The Multi-Level Impact of Inefficient Scheduling
Overtime is synonymous with the nursing occupation and contributes significantly to lower engagement, productivity, and performance. Respecting work/life balance by preventing uneven workload distribution is a priority.
Scheduling preferences and special requests are communicated in multiple forms, typically managed by the scheduler or nurse manager of a particular unit. However, healthcare organizations are often unable to manage these requests effectively due to inefficient manual processes and disparate systems. Most organizations lack a unified communication portal between nurses and schedulers, often communicating manually through multiple channels. This process is highly impractical causing imbalanced schedules, uneven workloads, overtime situations, and special requests going unfulfilled. Consider that a nurse focused on ensuring scheduling needs are met is less focused on delivering high-quality patient care.
Cost-containment and efficiency are essential no matter what healthcare sector an employee operates in. It's a priority for executives and administrators who focus their time and effort on strategic planning and managing operating costs, as well as ensuring optimal performance and productivity among employees.

With a growing need to manage more efficient HR resources, hospital executives are considering better tools to support their decision-making process. However, developing long-term growth strategies is challenging when daily scheduling issues demand attention. Improving scheduling efficiencies to minimize negative impacts on staff performance and patient care delivery is paramount.
A Fully Digitizes Nurse Scheduling Solution
The challenges inherent to the nursing schedule process result in care teams spreading themselves thin while schedulers, managers, and administrators are left scrambling to keep staffing levels up to meet workload demands and patient acuity. Fortunately, there is a simple, robust solution, Logibec Scheduling. It keeps hospitals on budget, labor costs under control, and promotes employee well-being.
Leveraging deep healthcare and technology expertise, Logibec understands very well that a streamlined digitized scheduling process can improve communication, reduce absenteeism and overtime, and support the effective delivery of patient care. Logibec Scheduling empowers managers and administrators to optimize nursing resources and reduce redundant overhead costs. Nurses receive more equitable work schedules using robust scheduling rules that adhere to complex collective agreements and provide overtime awareness. In addition, nurses are empowered to communicate effectively with schedulers and managers by indicating availability preferences, vacation planning, leave requests, and shift swap requests directly on their work schedules.
A Better Way Forward with All-In-One Scheduling
People at all tiers of a hospital—nurses, administrators, even patients, can benefit from staff working in a modern and efficient environment. One of the greatest beneficiaries may be the schedulers themselves. Thanks to Logibec's digitized schedule, assistant and head nurses are able to redirect a significant portion of their time and resources towards more meaningful value-adding tasks as opposed to clerical ones.
Logibec's fully integrated scheduling solution is designed to enhance the performance of healthcare staff scheduling through process automation, optimization, budget control, resource management, and regulatory compliance. Logibec Scheduling is the next-generation scheduling solution designed exclusively for Canadian healthcare organizations. Streamlining and automating the scheduling life cycle enables you to instantly add value back to where it matters most: patient care.
Learn More by Downloading our eBook
Want to learn more about how to scale your scheduling operations, and reduce overtime costs and administrative work? We encourage you to download our eBook, Enhancing Nurse Scheduling Efficiency: Simplified Process for Stakeholders, to gain insights into ways your organization can improve its schedule management processes to the benefit of both staff and patients.