Long-Term Care Facilities: 3 Ways to Improve the Employee Experience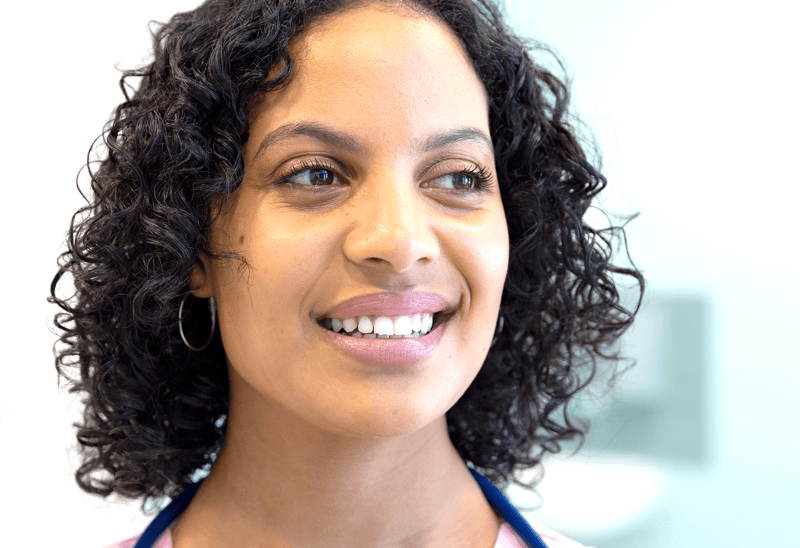 The article you are about to read was published before October 5, 2023, when LGI Healthcare Solutions was still named "Logibec". It is therefore possible that the text or certain images refer to the company's former branding, as well as the former naming of our solutions. Thank you for understanding.
The demand for healthcare workers in the Long-Term Care (LTC) sector is not going away anytime soon. Aside from the critical staffing shortages due to the devastation of the COVID-19 pandemic, this sector has long since been calling out for help due to the aging Baby Boomer generation who are well into their retirement years. A recent study published by the Canadian Medical Association states "The year 2021 marks an important demographic milestone as it is the first year that Canada's largest cohort, the baby-boomers, begin turning 75. As a larger share of the baby boomers move into the ages associated with higher care needs, this will result in rapid growth in demand for home and long-term care."
The aging population, the need for LTC beds, and the shortage of healthcare workers is prompting the Canadian government to act now. As such, this long-neglected sector is seeing much-needed policy changes coming into effect; this includes injections of federal dollars into building additional LTC beds and funding LTC research programs to help alleviate already mounting pressures in homes across the country.

But the on-going demands on these tired, stressed, and overburdened healthcare workers are taking a great toll on their health and well-being. Exhaustion, burnout, and frustration over the endless work and lack of immediate support to assist these front liners are leading to increased absences and staff turnover rates. In a sector that cannot afford to lose critical staff without negatively impacting resident care, long-term care organizations themselves need to act swiftly on improving the employee experience and retaining their most valuable workforce.
Improve the Employee Experience with LGI Scheduling
Staff scheduling is at the core of healthcare employees' workplace needs- it provides the where and when of their work life and lays the foundation for what their work-life balance can look like. And specifically for employees in long-term care, where the workload takes a physical, mental, and emotional toll, their work-life balance is utterly valuable to them.

Knowing in advance what their schedule will be, and having the ability to communicate with management and colleagues to make changes to suit their personal needs, is an important aspect of impacting employee satisfaction and influencing the employee experience. A digital staff scheduling solution to manage the full cycle of healthcare workforce scheduling is imperative to ensuring a fair and equitable scheduling process that also empowers employees to participate, be communicated with, and feel involved.

1. Provide a Fair and Equitable Scheduling Process
Understanding the necessary staffing levels required for each area of your facility is critical in ensuring both adequate and reasonable distribution of workload and ensuring safe levels of patient care. LGI Scheduling's Master Rotation template provides the foundational master plan to build your facility's safe staffing requirements for each department or unit. Using a position-based scheduling model, scheduling rules, and FTE and budget tracking, facilities will always be aware of variances to the pre-determined baselines and can balance them accordingly before it becomes a schedule.

The Vacation Planner tool assists managers with decision-making during the staff vacation planning process and ensures seniority levels and employee request preferences are considered. It also provides employees with insight into the already submitted requests of colleagues and the available days that are more likely to be approved. This provides greater planning power for employees when scheduling their time off.
2. Foster Employee Input and Involvement with their Schedules
LGI Scheduling's employee self-service functionality assures employees that their leave requests and availability preferences are considered during the scheduling process, including the ability to indicate specific dates, recurring dates, and date patterns. If changes need to be made to their current schedules, they can initiate shift swaps and leave requests for manager approval or they can swap or giveaway shifts directly with their colleagues. For employees who wish to pick up additional shifts, the auto-callout process provides quick and easy ways to receive and respond to shift offers via web-enabled mobile devices, such as smartphones and tablets, offering greater involvement in the planning of their work schedules.
3. Clear and Consistent Communication Methods
In a busy healthcare environment where change is constant, a single source of scheduling information and communications ensures consistency and clarity in the process. LGI Scheduling provides this consistency and at-a-glance view of information via a configurable dashboard so that managers, schedulers, and employees can get broad oversight of their scheduling activities in a single, easy-to-read screen. Additionally, users of the system can communicate with one another using the Messages widget which functions like an in-app email system, while also providing notifications for scheduling related activities such as shift offers or leave requests.

For emergency situations, the Emergency Callout feature enables management to send out mass communications to employees to deliver vital information and response instructions quickly and easily. Employees can receive their requests instantly on their mobile applications and respond accordingly.

Employee satisfaction in the healthcare workplace is influenced by fair, reasonable, and safe workloads, the ability to provide input in the scheduling process, and consistent communication. When the scheduling process is reliable and efficient, employees can achieve a satisfactory work-life balance. An employee who achieves this balance has greater employee satisfaction, which contributes to the overall retention of staff and improved resident outcomes, care, and well-being.
Learn More by Downloading our Recorded Webinar
Want to learn more about what motivated Canadian healthcare organizations to invest resources into implementing healthcare-specific staff scheduling solutions? We encourage you to download our recorded webinar, How LTC Can Staff Effectively While Mitigating Resource Costs, to gain insights into ways your organization can improve its schedule management processes to the benefit of both staff and patients.