Managing Nurses' Schedules: Rethinking the Process with Technology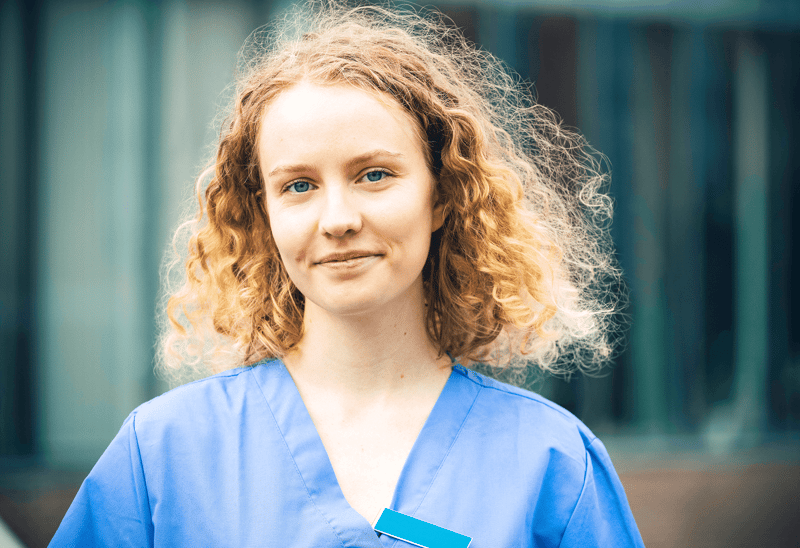 The article you are about to read was published before October 5, 2023, when LGI Healthcare Solutions was still named "Logibec". It is therefore possible that the text or certain images refer to the company's former branding, as well as the former naming of our solutions. Thank you for understanding.
From the perspective of a scheduler or planner, the two most common pitfalls that undermine a schedule are overtime and absenteeism. The result of suboptimal planning, these issues put undue strain on nurses and stretch allocated budgets and resources.
How do Schedulers do it?
The people in charge of coordinating nursing schedules is tasked with centralizing staff requests and resolving expeditiously employee concerns and schedule changes. However, the process of manually tracking requests is time consuming, prone to error, and difficult to align effectively with union rules. Moreover, a scheduler's day is filled with interruptions—finding and evaluating information, making last-minute changes to accommodate requests, all while constantly ensuring the master schedule is updated quickly. It is no surprise that even the best intentions can succumb to forces beyond control of the person responsible for managing schedules.

It makes strategic sense for hospitals to consider technology-based scheduling tools that systematically account for these issues, and offer the flexibility to support real-time nursing staff management and resource allocation.
Managing a Nursing Schedule is not an Easy Task
Managing a nursing schedule that depends on multiple conditions, restrictions, and time-sensitivity is taxing. A scheduler works continuously with employees to balance several tasks, actively taking emails, phone calls, and texts to ensure that current and future schedules are optimized, balanced, and fair.

A scheduler must also be flexible — unforeseen demands require changes to the schedule at a moment's notice. Using manual scheduling tools, it's no surprise that the sheer number of scheduling change requests becomes overwhelming. The risk of errors and missed communications accumulate and leads to staff shortages and costly overtime. 

Well-executed nursing schedules provide a seamless workflow that ensures superior delivery of care to patients. However, that is not always the case since unexpected events happen regularly, and a schedule that is fine one minute can easily become obsolete the next.

Manual Work is Time-Consuming and Administratively Inefficient
The issue at the heart of the scheduling problem is manual tracking. Using a paper-based system, it is almost impossible to integrate every variable: rules and regulatory requirements coupled with the demands and fluctuations in a busy hospital environment. An automated system relieves a significant amount of pressure on schedulers. It provides them with the flexibility and confidence to swiftly handle the broad range of requests they receive, and the ability to catch potential problems before they become an integral part of the schedule.

A centralized communication system provides managers with a unified view of the scheduling system while enabling employees to confidently manage their own schedules. Adopting a centralized scheduling system removes many of the complexities and human variables associated with a traditional, manual system.
LGI Healthcare Solutions' Fully Integrated Solution to the Nurse Scheduling Problem
LGI Healthcare Solutions developed a software solution that meets the constraints and budget of any hospital or care center. LGI Scheduling offers a fully integrated suite of planning and management tools and provides an all-in-one command center for nurses, schedulers, managers, and administrators.

Digitizing the nursing schedule optimizes resources, time, and energy allocation. For instance, by streamlining and automating schedule management, planners like head nurses and assistants can focus their time on more valuable tasks; the scheduling system works for them by reducing the chances of overtime and unfair workload distribution.

LGI Healthcare Solutions' solution helps to considerably reduce administrative burden while providing nurses with more autonomy, and a more predictable working environment that can accommodate any unforeseen circumstance. This singular approach means there is less time spent on clerical efforts and more time allocated to value-adding tasks like patient care. Most importantly, the LGI Scheduling system catches errors, enforces rules, and optimizes fairness around the clock.
Lean and Agile Schedule with Real-Time Updates
LGI Scheduling provides healthcare organizations with innovative tools to help optimize resources and processes. It facilitates efficient operation and the delivery of quality, safe care to patients. With a platform that offers master rotation templates to help organizations plan for effective staffing levels, managers no longer have to worry about having too few nurses on the floor or asking staff to work overtime. The solution is designed with workforce efficiency, cost-containment, employee experience, and optimal patient care in mind.

The platform responds quickly and efficiently to unplanned absences or shift changes, seamlessly fills open shifts, ensures awareness of the minimum number of staff required for a particular unit rotation, and provides dashboard notifications to action gaps in the schedule. Supported by LGI Scheduling, know that your workforce is optimized, efficient, engaged, and focused on providing your patients with the best available care.
Learn More by Downloading our eBook
Want to learn more about how to scale your scheduling operations, and reduce overtime costs and administrative work? We encourage you to download our eBook, Enhancing Nurse Scheduling Efficiency: Simplified Process for Stakeholders, to gain insights into ways your organization can improve its schedule management processes to the benefit of both staff and patients.