Managing Schedules in Healthcare: Digital to the Rescue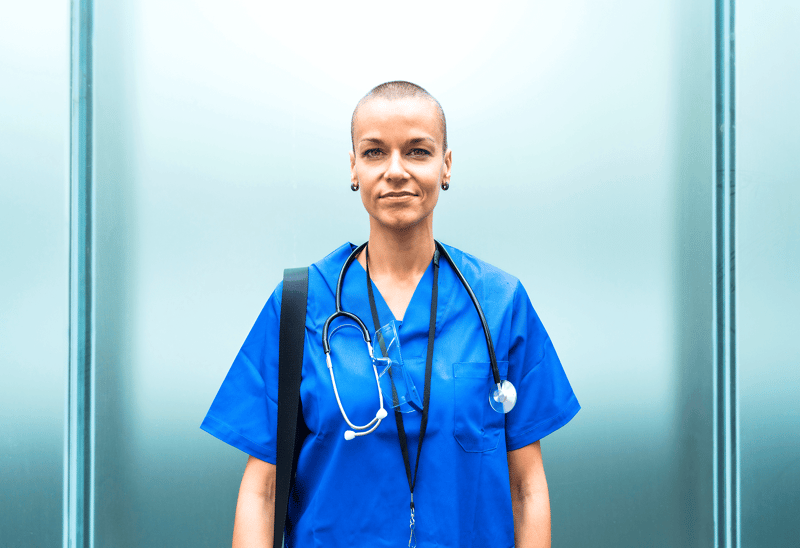 The article you are about to read was published before October 5, 2023, when LGI Healthcare Solutions was still named "Logibec". It is therefore possible that the text or certain images refer to the company's former branding, as well as the former naming of our solutions. Thank you for understanding.
Controlling operational expenses and improving overall efficiency is a top priority for most healthcare organizations across Canada. However, to this day, there is still one particular operational sector where process optimization is still not fully integrated at an organizational level: Healthcare Sector.
Understanding the Nurse Scheduling Problem
Schedule management is a pivotal area where managers struggle daily to balance budget constraints against staffing needs to avoid unnecessary overtime and absenteeism.

Optimizing a hospital scheduling system brings tangible opportunities to streamline existing processes and automate administrative tasks. Prior to illustrating the technology solutions available to solve operational issues, it is important to understand the root causes that lead to inefficiencies and workflow inconsistencies, and how they impact nurses and schedulers alike.
The Art of Balancing Personal and Professional Life
To better understand the challenges inherent to managing nursing schedules, it might be useful to first look at Emily, a full-time registered nurse with multiple personal and professional obligations. Emily expects schedulers and managers to look out for her well-being by complying with collective agreements and business rules, and ensuring that she has sufficient breaks and time off to support a good work/life balance. Unfortunately, even the best schedulers have a difficult time balancing out requests from nursing staff against the needs of their department.

Some of the constraints associated with creating an ideal work schedule for nurses are not optional parameters, but rather fixed requirements and rules that must be satisfied to establish optimal staffing every day. These requirements, like nurse-to-patient ratios, seniority, or maximum work hours, must be adhered to as they guarantee better cohesion among nursing staff, and reduce risks that impact patient care delivery.

Creating nursing schedules and honouring requests within specific timeframes is very challenging in a fast-paced environment. Hospitals can have upwards of hundreds of nurses like Emily, depending on their size, and while managers accommodate as best they can, unexpected life events always occur. Due to the complexity and the high volume of communication between nurses, schedulers, and managers, scheduling requests can remain unaddressed leading to disruption in both personal and professional life. These occurrences mean that on multiple occasions, Emily and her colleagues might end up taking shifts and rotations that don't meet their specific requests, violate union agreements, or create unnecessary overtime.
While addressing the needs of one nurse may require minimal time and complexity, it's managing of the sum of the requests from multiple departments, even an entire hospital, that becomes problematic. Schedules that don't adhere to collective agreement rules and don't correspond to nurse availability preferences or result in overtime can lead to burnout, stress, emotional exhaustion, headaches, and other physical symptoms. Together, these factors risk compromising patient care and staff safety. A poorly planned schedule has consequences that go well beyond simple logistics.

The nursing profession is a mentally, emotionally, and physically taxing job. Adding unnecessary scheduling related stressors hinders a nurse's ability to meet professional and personal obligations. When dedicated employees like emily feel stressed or overworked, they are unlikely to perform their best, greatly increasing the risk of absenteeism and employee turnover.
Communicating Effectively is at the Heart of the Scheduling Issue
Inconsistent and unreliable channels of communication also contribute to the challenge of meeting the varied requirements that successfully shape a nursing schedule. Emily and her team have difficulty communicating scheduling requests or availability preferences and have almost no guarantee of seeing them applied or receiving a timely follow-up on pending approvals. There are too many channels by which scheduling requests come in. Schedulers have to follow up on texts, voicemails, direct messages and emails, along with written notes and in-person queries. Hampered by clerical and administrative tasks, schedulers struggle to keep up with requests.

The inability to communicate scheduling changes and share information effectively makes it difficult to provide an accurate real-time schedule. Schedulers, like head nurses or assistants, are sometimes unable to update schedules promptly. It is a manual process that requires time and concentration to avoid allocating uneven workloads and inadvertently impacting patient care. For Emily, a non-transparent and poorly planned schedule has consequences forcing her to reschedule personal responsibilities or take on extra hours after long shifts.

In the end, these preventable situations exist only because of inefficiencies in manual scheduling processes. It also systematically undermines the dedication of hard-working nurses like Emily who wish to follow proper protocol. Time and again, nurses have to go through a complicated and unclear scheduling process that simply can't handle their requests. In an ideal world, nurses communicate their special requests and share availability preferences in a clear and efficient manner through a unified system that can process them automatically and update master schedules in real-time.
A Novel Solution to the Nurse Scheduling Problem
LGI Healthcare Solutions has developed a fully integrated staff scheduling solution that streamlines communication and automates requests while honoring various budgetary, regulatory, and availability requirements.

LGI Scheduling is specifically designed to manage the complexities of Canadian healthcare staff scheduling. It offers a holistic view of the nurse scheduling process in a way that saves hospitals time, money, and administrative resources. LGI Healthcare Solutions' digital solution helps nurses like Emily avoid unnecessary and unplanned overtime, find a perfect work/life balance, and ensure patients always come first. The system instantly recognizes conflicts and automatically knows which employees to prioritize. It offers hospitals an organized, professional, and adaptable digital scheduling system that eases the strain of scheduling on nurses, schedulers, and managers alike.
Centralizing Communication and Automating Schedule Management
Hospitals now have a singular point of contact for nurses, schedulers, and administrators that's accessible from desktops to mobile devices. The system creates a communication highway eliminating the need for other channels, and replaces them with a single scheduling tool that is web-enabled and accessible in real-time. LGI Scheduling decreases unnecessary overtime, reduces absenteeism, automates shift replacement, and helps build trust by cultivating more transparency between nursing staff and schedulers. 

In today's tech-driven era, it is imperative to leverage the power of an all-in-one digital scheduling solution to minimize administrative strains on hospital resources and help nursing teams achieve a greater work/life balance. Our research shows the impact on the bottom line is enormous, and the positive effects on employee retention and turnover rates are undeniable. More important are the less tangible benefits. A healthy and productive nursing staff performs better when they are empowered by their management teams to deliver consistent high-quality patient care.