Scheduling Technologies: Reduce Payroll Errors in the Nursing Sector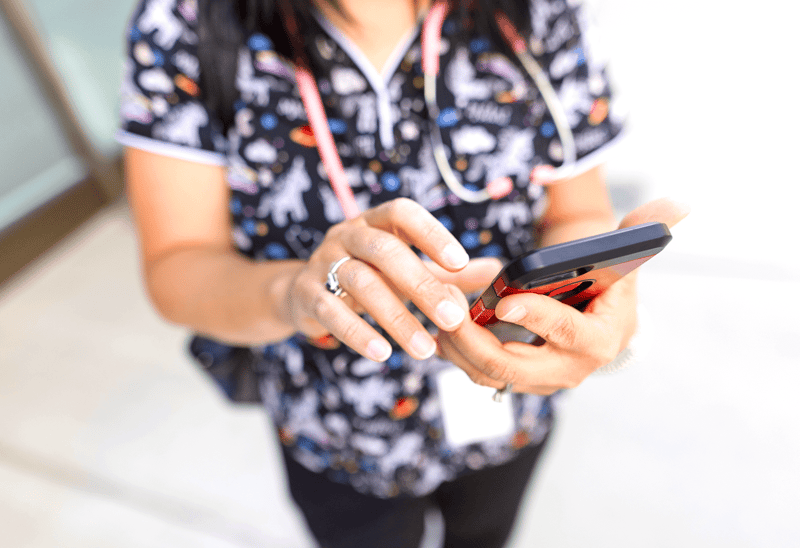 The article you are about to read was published before October 5, 2023, when LGI Healthcare Solutions was still named "Logibec". It is therefore possible that the text or certain images refer to the company's former branding, as well as the former naming of our solutions. Thank you for understanding.
In healthcare, human resources management has many complex variables and is significantly more challenging than in other industry sectors. Formulating and monitoring employees' working hours based on changing or evolving work patterns is definitely challenging for Canadian hospitals and care institutions.
Conventional nurse scheduling methods usually rely on manual, paper-based processes that are static, prone to errors, and don't easily accommodate last-minute changes. Since these conventional schedules also act as the foundations of hospital time and attendance systems for payroll, they often carry their intrinsic limitations from one system to another.
Fortunately, healthcare facilities are now able to minimize payroll errors and streamline scheduling processes by digitizing their employees' scheduling experiences. Let's discover some of the tangible benefits on payroll systems when optimizing underlying hospital employee scheduling processes with technology.
Digital Time and Attendance Management
Thanks to technological advancements, medical facilities are now able to take advantage of new digital systems that can streamline nurse scheduling processes, monitor working hours effectively, and accurately translate time worked into correct pay for employees. These systems are able to track employee hours and have built-in processing functions designed to facilitate and optimize attendance management and prevent possible errors in payroll. Furthermore, by using a time and attendance solution from the same vendor as the scheduling solution, the fully integrated solutions easily support a streamlined workflow. They also offer integrated reporting capabilities to help managers easily access accurate data on nurses' worked hours, overtime hours, planned absences like leaves and vacations, and unplanned absences like sick time.

Improved Analytics and Timesheet Reporting
In addition to creating and monitoring nurses' working hours and translating them into accurate payroll timesheets, a digital time and attendance system is also designed to collect, organize, and report on time-related information, such as trends involving overtime and absences. Hospital management can then use this information to:
Identify issues involving recurrent time exceptions, such as tardiness
Identify budgeted hours versus actual hours
Understand trends around overtime and absenteeism
Formulate solutions to increase productivity
Adjust staff Planning to meet changes in demand
Streamlining time and attendance management reduces the occurrence of payroll errors by eliminating data entry into multiple systems and ensuring automatic timesheet updates flow directly to payroll. With digital time and attendance systems, identifying issues and outliers can be done easily since the platform is built to notify managers of time exceptions based on digital scheduling and biometric time captures. This automated process allows managers to review variances between the posted schedule and actual time ensuring payroll is always accurate.
Ensuring Compliance
A medical facility must always comply with employment legislation as well as health and safety requirements in effect. These policies and rules are in place to prevent errors and accidents from happening in the workplace, including payroll errors. Fortunately, with a digital scheduling tool, hospital management can confidently assign staff according to contracted hours, skills, or safety requirements and eliminate any underlying risks of non-compliance. By transforming and modernizing its scheduling processes, a medical facility or hospital will not only optimize workload distribution and staff management, it will also effectively minimize payroll errors.
Learn More by Downloading our Recorded Webinar
Want to learn more about what motivated Canadian healthcare organizations to invest resources into implementing healthcare-specific staff scheduling solutions? We encourage you to download our recorded webinar, The Increasing Need for Healthcare-Specific Staff Scheduling Solutions, to gain insights into ways your organization can improve its schedule management processes to the benefit of both staff and patients.