Scheduling Technologies: 4 Tips to Achieve The Perfect Staff Schedule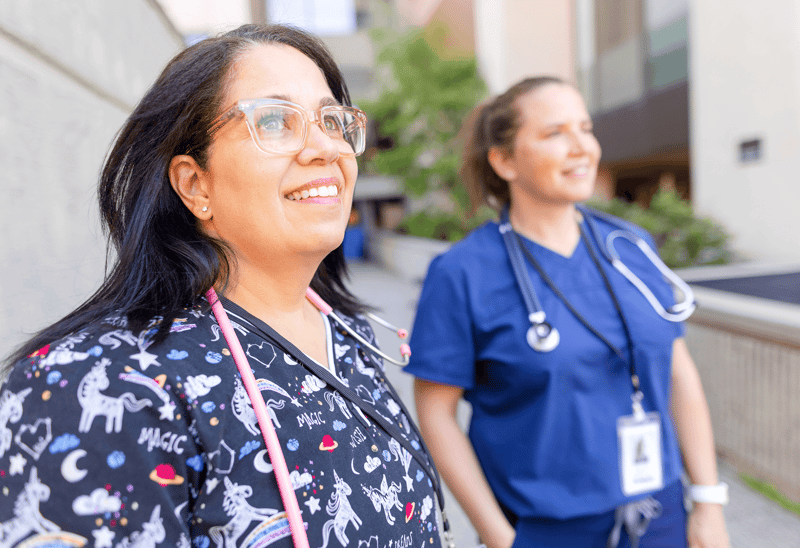 The article you are about to read was published before October 5, 2023, when LGI Healthcare Solutions was still named "Logibec". It is therefore possible that the text or certain images refer to the company's former branding, as well as the former naming of our solutions. Thank you for understanding.
Traditional scheduling methods are rapidly becoming ineffective at meeting modern healthcare requirements. While manual scheduling is rigid and susceptible to human errors, technology now offers unique opportunities to streamline conventional processes and makes nurse scheduling cost-efficient for Canadian care institutions.
With digital scheduling, a predictable, easily accessible, and accurate work schedule helps eliminate a great deal of work-related stress for nurses and increases staff productivity and performance. The automation of conventional scheduling processes helps ensure that a hospital ward delivers cost-efficient patient care around the clock while keeping overall administrative and management costs under control.
Here are four things a scheduling department can do to make the process of drawing up a workable nurse schedule less challenging.
Increase Nurse Autonomy
The first thing to remember when creating a nurse schedule is that nurses should play an active role in the scheduling process itself. Involving the nursing staff in the process and providing them with a range of digital tools to autonomously access and manage their work schedule preferences helps them balance their professional and personal lives more successfully. Consequently, by empowering nurses with more control over their schedules through self-service features, nurses can access and interact seamlessly with their schedules anytime they wish, stress levels go down, performance increases and better patient care is provided.
Provide Clear Communication Channels
After working long shifts, nurses have to get enough sleep, tend to their families, and manage their personal affairs. Some nurses even have to spend their free time on continuous professional development. Providing nurses with a way of communicating their scheduling preferences through a centralized system is a fundamental requirement for improving nurses' autonomy and simplifying scheduling processes. Scheduling software can make it possible for nurses to indicate their availability, quickly make changes, send requests, and exchange shifts from their computers or mobile devices. With real-time connectivity to their schedules, nurses are much better equipped to manage their personal lives while meeting their professional obligations.
Allow Nurses to Trade Shifts
Shift swaps are an important factor that contributes to the inherent complexity of nurse scheduling. With conventional scheduling processes, last-minute changes are often impossible or highly disruptive. For example, if a nurse can't cover a particular shift, they have to call the unit manager, who then has to go around to find a suitable replacement. When the replacement is eventually found, schedule changes must be made to ensure a fair distribution of shifts and tasks. When nurses have the option to trade shifts in real-time between themselves, it alleviates the pressure on unit managers and schedulers who, instead of actively managing shift trades, only have to facilitate and monitor them.
Avoid Scheduling Overtime
Most hospitals struggle with nursing shortages; sometimes, situations increase the demand for healthcare services. In these situations, mandatory overtime is often the go-to solution for departments relying on conventional scheduling methods. Available nurses have to work longer hours, which increases their stress levels and ultimately the risk of clinical errors. With digital scheduling and automation of manual processes, it is possible for Canadian care providers to minimize the risk of overtime and effectively streamline nurses' shift allocations even in times of peak demand.
All in all, the nursing sector faces unique challenges when it comes to managing its scheduling processes effectively. The nursing staff differ in terms of experience, seniority, and fields of expertise; some are full-time staff, while others work part-time or casual. Schedulers have to navigate through a wide range of complexities to formulate schedules that maximize patient care, on top of handling the typical scheduling challenges faced by healthcare institutions. Schedulers also have to ensure that the schedules adhere to bargaining agreements by allowing nurses enough downtime to maintain their work-life balance; when nurses' workloads become too heavy, the risk of burnout and clinical error Increases. By keeping these four things in mind, you can create reasonable, balanced schedules while keeping time, effort, and costs low.
Learn More by Downloading our Recorded Webinar
Want to learn more about what motivated Canadian healthcare organizations to invest resources into implementing healthcare-specific staff scheduling solutions? We encourage you to download our recorded webinar, How LTC Can Staff Effectively While Mitigating Resource Costs, to gain insights into ways your organization can improve its schedule management processes to the benefit of both staff and patients.