Scheduling Technologies: Better Preventing Nursing Vacancies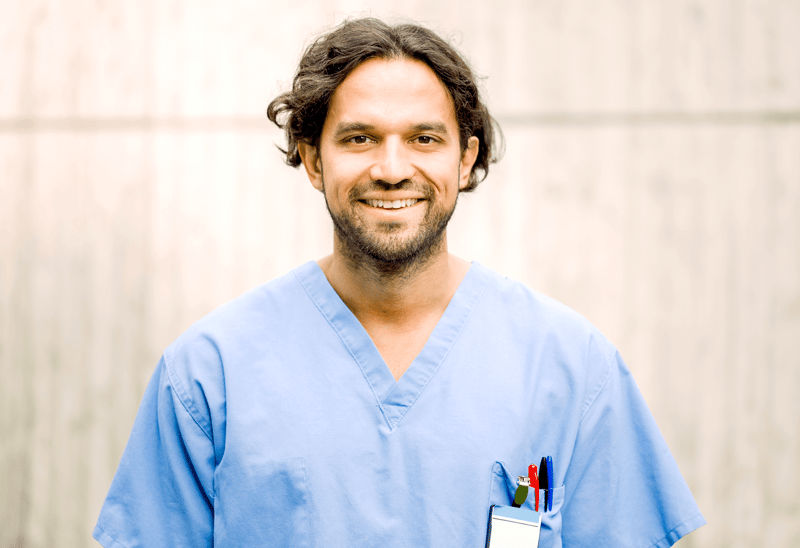 The article you are about to read was published before October 5, 2023, when LGI Healthcare Solutions was still named "Logibec". It is therefore possible that the text or certain images refer to the company's former branding, as well as the former naming of our solutions. Thank you for understanding.
Healthcare facilities need nurses in order to provide patient care, but the number of nursing vacancies in Canadian hospitals continues to grow at an alarming rate. Whether a result of deferred hiring for full-time positions, lack of specialized training, or competition from healthcare facilities in other countries, our nursing shortage has compounded to critical levels in a time of global crisis when we need them most. 
The nurses that we do have are struggling with increased workloads and risk of infection, as well as strict lengthy quarantine protocols if they test positive for the virus; this only serves to increase the burden on the nurses who remain. Many of the decisions affecting nurse vacancies are budget-driven, so how can a scheduling solution help with nursing issues? According to nurses, making sure staffing levels are safe for patients is a good start. 
LGI Scheduling is built on the premise of getting the staff you have where they're needed; it's a position-based web application that lets healthcare providers plan staffing needs for their units ahead of time and maintain those staff levels. Scheduling by position instead of by individual means that your master rotations always stay balanced even when individual employment statuses change (terminations, transfers, etc.) because you have already identified the safe staffing level requirements for that particular unit. With employee-based scheduling, if an RN quits the row that the RN was occupying on the schedule disappears entirely; with position-based scheduling, the name attached to the row is cleared but the position that the RN was occupying continues to exist on the schedule as an unassigned role. Position-based scheduling helps schedulers and managers identify and deal with staffing gaps and variances and ensures that your staffing baselines are always intact regardless of employee changes.
Access to updated information is critical when it comes to identifying trends that put nursing staff at risk of overwork and burnout. From the application's Dashboard page, you can keep tabs on employee-driven changes like absences and vacancies, or patient-driven changes like the creation of ad hoc shifts to accommodate increased patient levels. The Dashboard is built of widgets containing summaries of the information you need, and you can add, remove, and rearrange the widgets according to what you want to see. Most widgets contain links to other areas of the application, so if you want to see the details of a unit with a vacancy, clicking on that vacancy brings you directly to the Schedule page with that unit and vacancy information preloaded onto the page.



When units are short-staffed, the nurses on the unit floor need help as soon as you can get it to them. The comprehensive rules engine in Logibec Scheduling makes it easy for schedulers to find skilled replacements for open shifts without having to sort through huge binders of information or realize too late that you offered a shift to someone out of order or who lacks the skills to work effectively on that unit. Schedulers simply have to select the correct criteria for the situation and the application runs the configured rules to determine the list of employees to call for that shift, presented in the correct order according to collective bargaining agreements. Schedulers can also use our automated shift callout features (SMS and voice autocall) to send shifts out to all qualified candidates and have interested parties respond through the same method of contact. Employees are still listed in the correct order, so when the shift is being awarded there is full visibility into which employees are ranked highest in the list of interested candidates; visibility like this can help prevent costly grievances if the shift isn't offered to the right person.
It's true that a scheduling solution can't create qualified candidates or solve a budgetary crisis on its own, but a good position-based scheduling solution with automated tools and functionality can help. By planning staffing needs well in advance, monitoring changes as they happen in a single convenient location, and being able to quickly find and schedule employees with the right skill mix, your healthcare organization can make the most efficient use of your existing resources and prevent the nurses you do have from burning out and adding to the vacancy problem.
Learn More by Downloading our Recorded Webinar
Want to learn more about what motivated Canadian healthcare organizations to invest resources into implementing healthcare-specific staff scheduling solutions? We encourage you to download our recorded webinar, The Increasing Need for Healthcare-Specific Staff Scheduling Solutions, to gain insights into ways your organization can improve its schedule management processes to the benefit of both staff and patients.