LGI Scheduling New 2022 Features: Shift Management, Compliance & More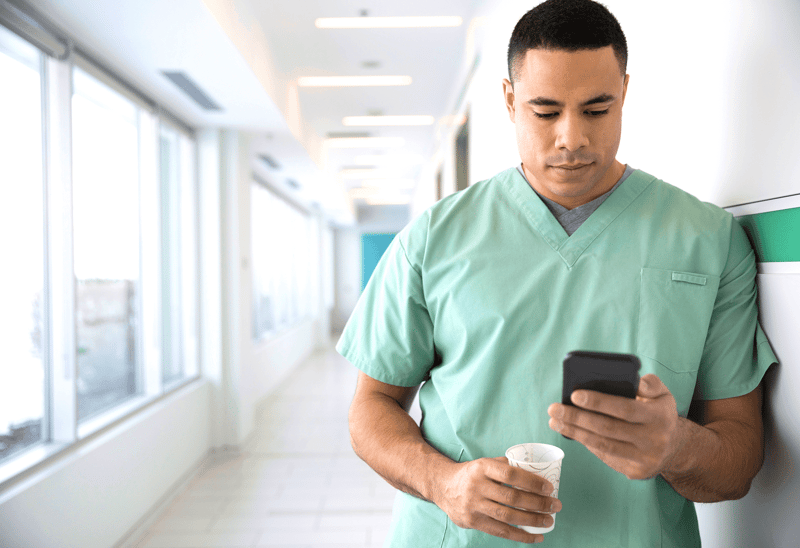 The article you are about to read was published before October 5, 2023, when LGI Healthcare Solutions was still named "Logibec". It is therefore possible that the text or certain images refer to the company's former branding, as well as the former naming of our solutions. Thank you for understanding.
Healthcare workers across Canada have been left fatigued due to staff shortages and the COVID-19 pandemic – both resulting in scheduling issues. In these stressful times, it is important for healthcare organizations to provide the best possible work experience and shift management tools to their employees.

Logibec is keeping its promise to continually improve user experience and healthcare employee experience by releasing enhancements for its Logibec Scheduling solution. This release will be made available to all customers in September 2022.

The most notable features and capabilities are especially relevant to the needs of long-term care providers (LTC), acute care providers, and community hospital systems. They are related to shift management, rule compliance and repeatable tasks.
Improved Shift Management
There are three key improvements in shift management impacting shift callout, ad hoc shift creation, and shift replacement. Employees can now easily respond to ad-hoc and normal shift callouts via SMS to accept or reject shifts, increasing efficiency for providers to fill roles and meet regulatory requirements. Additionally, it is easier for schedulers to manage unavailable ("do not call") employees during shift callouts. In general, the user experience of shift callouts has been improved for both employees and schedulers.
Easier Compliance with Rules
Given the expanding use of the solution within various healthcare organizations, it is now easy for LTC and acute care customers to comply with various collective agreements and overtime rules. More precisely, we have improved the ability to manage tiered rates and overtime rules more efficiently. Also, full support has been added for EU-1601 C Rules and ONA collective agreement rules.
Quicker Shift Creation
This release introduces the "Quick Actions" feature as an efficient means for LTC and acute care schedulers to create a shift start time easily and apply the same to multiple shifts. This new capability allows schedulers to create employee absence efficiently and apply it across multiple shifts.

We are excited to share these capabilities, which have been made working hand in glove with long-term care and community hospital customers. Whether you are a customer or not, we encourage you to book a timeslot convenient for you. By doing so, you will gain an in-depth understanding of this new release and learn how to improve the scheduling experience of your workforce.
Learn More by Downloading our Recorded Webinar
Want to learn more about what motivated Canadian healthcare organizations to invest resources into implementing healthcare-specific staff scheduling solutions? We encourage you to download our recorded webinar, The Increasing Need for Healthcare-Specific Staff Scheduling Solutions, to gain insights into ways your organization can improve its schedule management processes to the benefit of both staff and patients.