Shortage of Healthcare Workers: The Importance of Adapted Schedules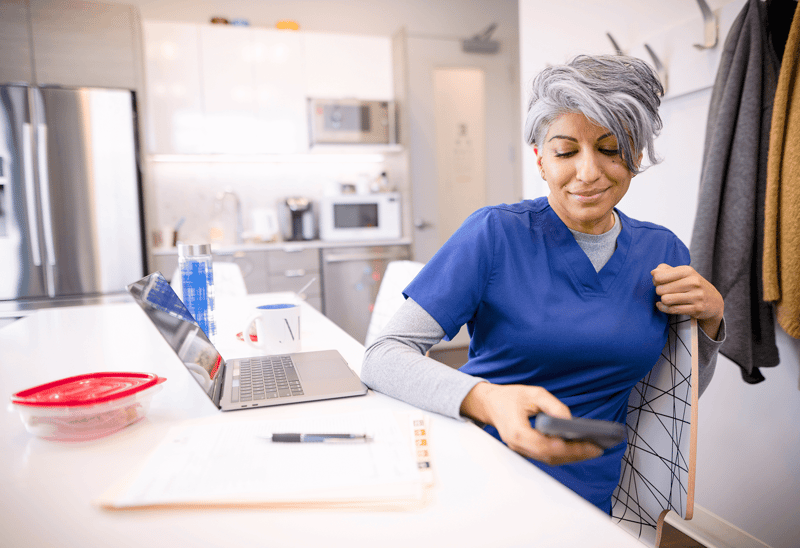 The article you are about to read was published before October 5, 2023, when LGI Healthcare Solutions was still named "Logibec". It is therefore possible that the text or certain images refer to the company's former branding, as well as the former naming of our solutions. Thank you for understanding.
Healthcare staffing shortages have long plagued the Canadian healthcare system, but COVID-19 made an undeniable impact that is stretching resources like never before. While the exact scope is next to impossible to define, the Ontario Medical Association (OMA) alone estimates more than 20 million delayed doctor visits, surgeries, and diagnostic tests as of December 2021.

How well healthcare organizations address scheduling challenges may not increase staff numbers, but it can greatly influence how they perform despite being understaffed. This is part of the reason a growing number of Canadian hospitals and long-term care facilities are abandoning spreadsheets and generic scheduling solutions to manage the shifts of their staff.

In this article, we'll explore how addressing 5 healthcare scheduling challenges with healthcare-specific solutions can give tangible results.
Complex Scheduling with Numerous Rules and Regulations
Healthcare organizations often need to schedule staff for a variety of different shifts, including 24/7 coverage, on-call rotations, and split shifts, while also complying with a variety of labor laws and regulations, including rules around overtime, breaks, and rest periods. This can make scheduling complex and time-consuming. But with schedule automation that complies with healthcare rules and regulations, schedulers can take advantage of algorithms to match available staff to open shifts, that consider factors such as availability and qualifications, but also collective agreement rules, unit guidelines, and more.
Frequent Last-Minute Schedule Changes
Managers often need to make last-minute schedule changes due to unforeseen events such as staff illness, patient emergencies, and unexpected changes in demand. One of the solutions to this challenge is automated shift callouts, which allows managers to quickly respond to last-minute schedule changes while meeting regulatory requirements. In specialized solutions, automated callouts are customized with criteria and priorities, then sent via SMS or mobile notifications so that staff can easily accept or reject shifts.
Limited Staff Visibility
In large healthcare networks or facilities, it can be difficult for managers to keep track of all staff members and their qualifications and availability. While many tools can offer a centralized view of all staff members, healthcare-specific scheduling solutions are designed to easily access and update their qualifications and shift preferences.
Few Guidelines on Ways to Improve the Scheduling Processes
With the exception of their own experience and that of their direct colleagues, schedulers have little guidance on best practices for scheduling, due to the different reality of each healthcare facility. By using a scheduling solution designed exclusively for the healthcare industry, managers have access to healthcare scheduling specialists who can guide them through the processes that are best suited to their reality and style of operation.
Limited Time and Budget
Healthcare organizations often have limited budgets, and staffing can be a major expense. Healthcare scheduling solutions can help organizations optimize staffing levels. As well, they are more likely to meet public-healthcare budget expectations, in part because the features are solely applicable to the healthcare industry.
Learn More by Downloading our Recorded Webinar
Want to learn more about what motivated Canadian healthcare organizations to invest resources into implementing healthcare-specific staff scheduling solutions? We encourage you to download our recorded webinar, The Increasing Need for Healthcare-Specific Staff Scheduling Solutions, to gain insights into ways your organization can improve its schedule management processes to the benefit of both staff and patients.