COVID-19 Pandemic: The Challenges of Managing Schedules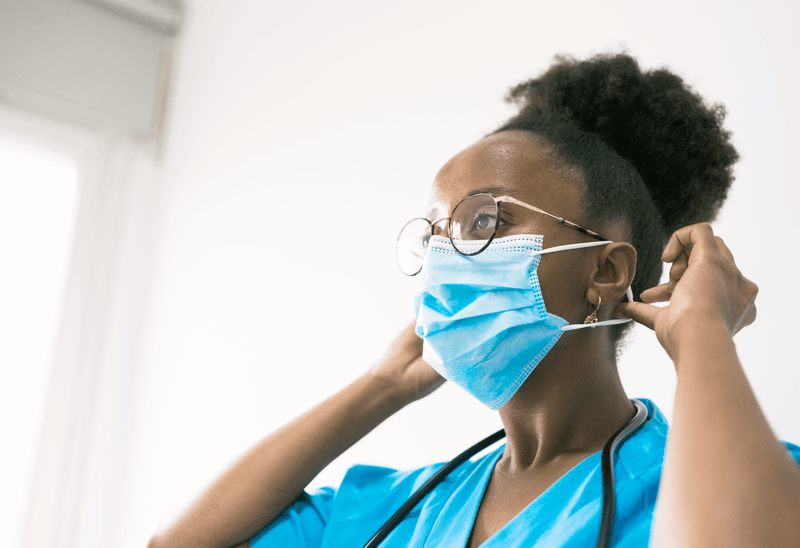 The article you are about to read was published before October 5, 2023, when LGI Healthcare Solutions was still named "Logibec". It is therefore possible that the text or certain images refer to the company's former branding, as well as the former naming of our solutions. Thank you for understanding.
COVID-19 has brought an overwhelming workload on hospital staff across Canada. Healthcare centers are caught in a delicate balancing act, one that aims to maintain adequate scheduling and skill mix coverage to provide care for patients while managing staff availabilities to support their personal needs.
In most healthcare facilities across Canada, nurses are the primary caregivers and play a crucial role in the delivery of supportive care and treatments. As a result, healthcare centers require nursing staff around the clock and every day of the year.

Nurses are accustomed to working irregular hours and adapting to schedule changes; however, the COVID-19 crisis has brought an overwhelming workload on hospital staff across Canada. Unprecedented circumstances from the pandemic are resulting in reorganizations of hospital units, additional training on the newest protocol, and increased responsibilities assigned to nurses. This current situation directly impacts front-line healthcare workers' personal lives and those of their families. 

According to an article published by The Globe and Mail, "Early research suggests high rates of depression, anxiety and burnout. More troubling, the statistics indicate health-care workers are among the most likely to catch the virus themselves – especially when shifts run long and protective gear runs out."
Multiple Canadian healthcare centers  have already experienced cases of COVID-19. Staff exposed to the virus are now in quarantine. According to this article by CBC, "Other nurses said they are avoiding potential exposure to the virus by not taking shifts in ICU or assessment centres."
It was strongly recommended by the scientific article Special attention to nurses' protection during the COVID-19 epidemic published on BMC "to establish a scientific, reasonable nursing shift schedule." Appropriate staff scheduling could reduce the risk of nurses' infection when interacting with COVID-19 patients.
Manual Staff Scheduling in a Pandemic Context
Hospitals and care institutions are therefore caught in a delicate balancing act, one that aims to maintain adequate scheduling and skill mix coverage, while managing employee availability preferences to support their home and family responsibilities.

Inefficient nurse scheduling is certainly not the only factor leading to nurses feeling overworked or finding it challenging to adequately maintain their personal and professional lives. However, improving scheduling processes offers immediate benefits that can improve nurses' working environment, especially in unpredictable times such as the COVID-19 pandemic. 
To this day, many head nurses or unit administration teams draw up schedules by hand or with limited digital support. A head nurse may be highly proficient as a healthcare provider and staff manager, but scheduling manually is time-consuming and a challenging task. The manual process of assigning shifts is quite a rigid process and cannot easily support the ripple effect of multiple scheduling changes that occur simultaneously and on a daily basis.
Hospital units carry out complex tasks and duties that require extensive record-keeping to meet patient health, safety, and satisfaction outcomes and remain within budget. Because of this long list of priorities, management sometimes has no choice but to put nurses' needs on the back burner. For instance, it was reported by CBC  that "as hospitals admit more COVID-19 patients, nurses might be mandated to work."
How Automated Nurse Scheduling Can Help the Front Line Amidst a Pandemic?
There are several benefits to using a digital nurse scheduling platform. By integrating advanced nurse scheduling software, a hospital or care institution is able to:
Ensure sufficient staffing and skill coverage for every shift

Fill open shifts faster and more effectively

Quickly adapt to the demands of rising patient acuity levels

Help nursing staff meet their full-time employee commitments

Prevent labor cost overruns

Maintain compliance with collective agreement and business rules

Reduce unnecessary overtime situations

Increase staff productivity and level of engagement 

Report, monitor, and measure real-time scheduling activities
While automated nurse scheduling will not solve all the challenges that nursing staff face every day, digital scheduling tools can effectively help hospital staff to be better prepared and to have access to fair schedules that consider all scheduling criteria, as complex as they may be.
Advanced Scheduling Systems - The Time for Change is Now
Hospitals and care institutions across Canada have already started using advanced scheduling technologies to prepare for situations of increased demand and to provide optimal working conditions for employees during regular times.  This general trend is only expected to gain momentum and slowly transform employee scheduling in healthcare.

The demand for healthcare services is higher than ever. Because the nursing sector is the backbone of any medical facility or hospital, it is crucial to ensure that nurses remain healthy, happy, and productive at all times. The time has come for hospitals and medical facilities to migrate from manual scheduling to automated scheduling solutions. These digital scheduling systems can not only take the pressure off nurses but allow for lean and efficient resource management to help hospitals and care institutions face confidently unpredictable situations like the COVID-19 pandemic.
Learn More by Downloading our Recorded Webinar
Want to learn more about what motivated Canadian healthcare organizations to invest resources into implementing healthcare-specific staff scheduling solutions? We encourage you to download our recorded webinar, The Increasing Need for Healthcare-Specific Staff Scheduling Solutions, to gain insights into ways your organization can improve its schedule management processes to the benefit of both staff and patients.