Document Transfer: 10 Alternatives to Fax and Paper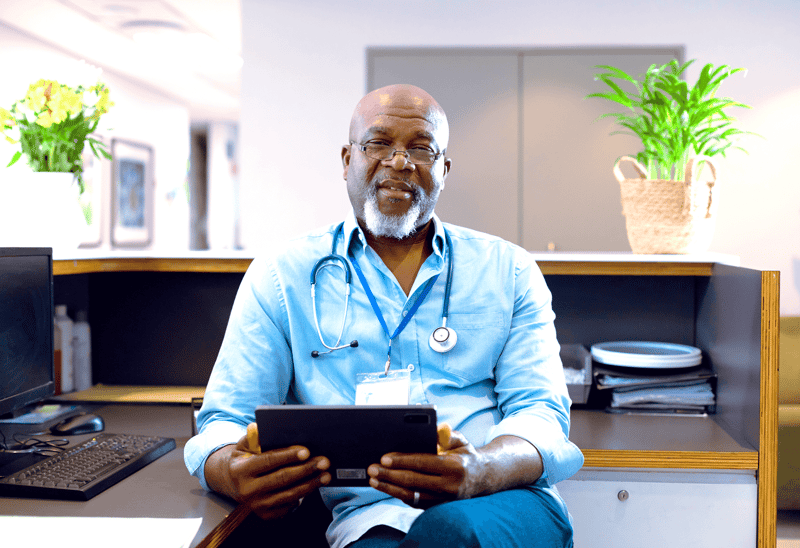 The article you are about to read was published before October 5, 2023, when LGI Healthcare Solutions was still named "Logibec". It is therefore possible that the text or certain images refer to the company's former branding, as well as the former naming of our solutions. Thank you for understanding.
The overuse of faxes in the healthcare network has been decried for many years, particularly because of the time and data losses incurred by handling paper.

Part of the problem is being addressed by the various levels of government, which are working on numerous digital health pilot projects. However, these projects will not be able to replace all paper processes, which exist in too great a quantity and variety to be handled with a wall-to-wall approach. What other alternatives to fax and paper can healthcare institutions implement now to modernize their processes and optimize the use of their resources?

Here is a selection of 10 digital solutions from Quebec and Canada that can help modernize administrative processes and increase the performance of healthcare institutions.

1. Novari eRequest (Novari)
The Novari eRequest solution automates the process of sending and receiving documents that specialists must have on hand before consulting for a referred patient. It can be used both by the doctors themselves and by the administrative staff of hospitals and clinics. By replacing the use of faxes in this process, healthcare personnel can gain better visibility and additional data on the care pathway. The solution also allows for the computerization of waiting lists.
Modernized Paper Process:
Sending documents required to refer patients to medical specialists

2. Myle (Medfar)
Myle is one of several electronic medical records solutions (EMRs) available on the market, which means it can significantly reduce the amount of paper used to create and track patient records. Today, few frontline healthcare facilities are equipped with an EMR, but Myle adds a fax-web feature that allows prescriptions, requests, and forms to be signed and transmitted electronically, further reducing fax usage in the network.
Modernized Paper Process:
Management of patient records and signature of various documents traditionally sent by fax

3. Electronic Documentation (LGI Healthcare Solutions)
Electronic Documentation (EDM) allows for the creation of intelligent forms and the centralization of document management in order to computerize the transmission and storage of clinical information. The high level of interoperability and flexibility of the configurations allows the solution to meet the needs of all types of healthcare institutions (hospitals, CLSCs, CHSLDs, etc.). The hospitalization summary sheet, for example, can be filled out and distributed without using any paper. The result is access to better-quality data and faster patient management.
Modernized Paper Process:
Collection, organization and dissemination of clinical patient information

4. Panda WebRX (CGSI Solutions)
The PandaWebRX software package offers an electronic medication administration record (MAR) and a prescriber-advisor tool. Designed for hospital care and residential and long-term care centers (CHSLD), it allows nurses, for example, to avoid having to manually validate paper files related to the administration of medication to patients and thus spend more time with them. Depending on the patient's preferences, it is of course possible to print the prescriptions.
Modernized Paper Process:
Production and management of medication administration orders

5. PrescribeIT (Canada Health Infoway + Telus Health)
Developed in collaboration with Telus Health, PrescribeIT is a solution offered by Canada Health Infoway that allows office-based prescribers and community pharmacies to transmit prescriptions from their electronic medical record (EMR). In addition to eliminating the need for paper prescriptions and faxing, the solution provides patients with the assurance that the pharmacy has received their prescription.

It should be noted that PrescribeIT is available in some Canadian provinces, but not yet in Quebec, where an equivalent will possibly be developed under a different name.
Modernized Paper Process:
Sending prescriptions to the patient's chosen pharmacy management system

6. Orchestrator Platform – Clinical Capacity Management (Petal)
The Clinical Capacity Management solution is a component of Petal's Orchestrator Platform that helps eliminate paper in the process of collecting and distributing medical schedule information. For example, the on-call list can be generated in real-time from the schedules of the various departments, without the need for a fax. Departmental schedule changes, which are traditionally communicated on paper, are transmitted instantly to provide a real-time view of clinical activity.
Modernized Paper Process:
Production and dissemination of clinical and on-call schedule information

7. eClinibase (LGI Healthcare Solutions)
Comprised of several modules, the LGI eClinibase solution can be integrated with the Computerized Forms Routing and Inquiry Tracking Service (SAFIR) to replace faxes sent to request consultations or tests. Once the care has been provided, the solution also replaces the traditional fax sent to transmit the results to the facility that initially requested the care.
Modernized Paper Process:
Transmission of consultation, review requests and results

8. Turf
Turf is a new mobile application designed in Quebec that allows Quebec physicians to refer patients and communicate with each other. The project was initiated in 2020 by Dr. Alexandre Bouchard and Dr. François Letarte with the goal of modernizing the patient referral and follow-up process. The application is currently available on iOS and includes physicians from 32 different specialties.
Modernized Paper Process:
Sending required documents to refer patients to medical specialists

9. SeamlessMD
Funded by MEDTEQ and Anges Québec, SeamlessMD is a mobile application that allows patients to follow instructions and view information about their surgery at any time, without paper. The data collected and the results of the surgery can then be transmitted to the requesting jurisdictions entirely electronically, without the need for a fax.
Modernized Paper Process:
Sending of documents required for post-operative follow-ups

10. Xacte
Xacte offers a secure alternative to the traditional medical billing process of sending paper documents to a billing agency. Rather than manually copying medical procedures into their computer system, billing agents have direct access to the data, which is captured and transmitted electronically. No physical documents need to be scanned or mailed.
Modernized Paper Process:
Transmission of information and other paper documents required to bill care services to RAMQ

Moving away from fax and paper
Most healthcare organizations agree that they would benefit from modernizing the majority of their paper-based processes in order to be more efficient and better serve patients.

Once the challenges of modernizing paper processes are understood, it is advisable to go step by step. The quantity and variety of paper processes are too great to hope to get rid of them all at once.
Select a process and take action
The 10 alternatives to fax and paper listed here are just a few of the hundreds of solutions available on the market that have been designed to improve the performance of the healthcare network.

Our team will be happy to assist you in modernizing your paper-based process specifically for the collection and dissemination of clinical information by implementing the intelligent electronic forms of LGI Electronic Documentation. You can start the process now by requesting a demonstration.
Together, let's work to modernize the healthcare system to make it more efficient and enjoyable for staff and patients!