Our Mission: Partnering with Clients to Ensure their Success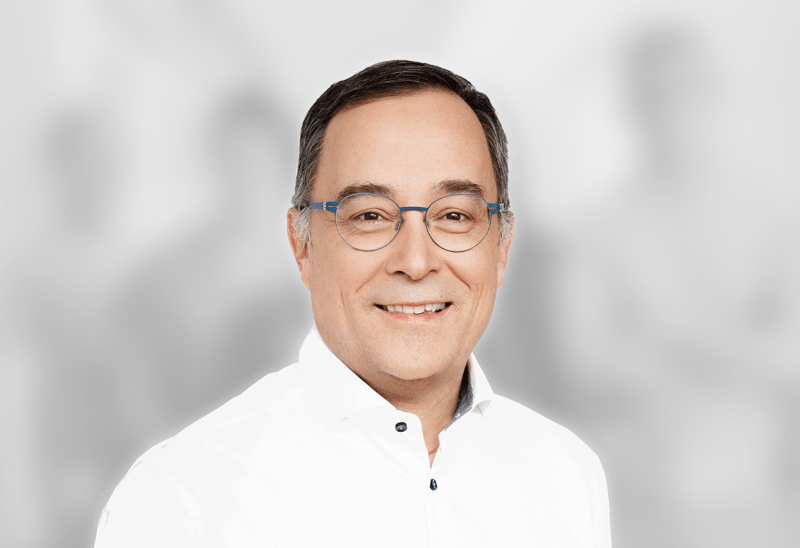 The article you are about to read was published before October 5, 2023, when LGI Healthcare Solutions was still named "Logibec". It is therefore possible that the text or certain images refer to the company's former branding, as well as the former naming of our solutions. Thank you for understanding.
As I write this, my first weeks as President and CEO of Logibec are drawing to a close; busy weeks that allow me to present my vision and anticipate the coming months with tremendous enthusiasm as I prepare to meet and get to know our clients, and focus on strengthening partnerships that create genuine value for their organisations and healthcare as a whole.
Since accepting this position, my number one priority has been clear: unite our workforce and make every possible effort to create value for our clients based on a thorough understanding of their needs. In this regard, my philosophy is in step with a recent Gartner report that identifies people centricity as one of the leading themes in technological trends for 2021. Over the last year and half, which was marked by the pandemic and its effects on healthcare, our team has been deeply committed to embracing this approach.
"Despite the pandemic changing how many people work and interact with organizations, people are still at the center of all business — and they need digitalized processes to function in today's environment."1
In this spirit, while finding ways to sustain our growth we have equipped ourselves with the means to accomplish our goals by refocusing our activities around two main axes: our client relationships and our products and services.
A Partner of Choice, at Your Service
We aim to be more than a service provider; we want to become a partner of choice that helps our clients meet ever - growing technological and organisational challenges. To achieve this, we have created a new customer success - focused team to provide customized support and ensure client satisfaction on every level. Additionally, our Professional Services and Support groups are now part of the same division to provide a single point of contact and a standardized, simplified client experience.
These changes, based on best industry practices, are the cornerstones that will support every implementation, and more importantly, pave the way for our clients to succeed.
Understanding Needs and Investing to Accelerate Value Creation
Equipping ourselves to understand our clients' needs is a core component of our transformation. We are implementing new work processes to better involve clients in the development of the solutions they use daily.

To further maximize value creation, we are also increasing investments in research and development as vectors for innovation. A new team has been created to accelerate and facilitate the update process for our solutions as well as improve performance.

Bolstered by these improved processes, we will continue investing wisely in our flagship solutions to offer additional features and increase our development velocity.
Lastly, because we understand that data issues go beyond mining tools, we have fully integrated our AnalysisWorks and Continuum Health business units into our operations. This increases our potential to modernize our traditional business intelligence solutions, improve access to data, and produce new business intelligence product offerings that meet the true needs of the healthcare network as expressed by our clients.
A Strong, Determined, United Team
Today, through our growth, our investments in research and development, and mostly through our approach that remains resolutely focused on our clients at every level of our operations, our team is stronger, more united than ever, and determined to partner with our clients to make a positive impact on healthcare.
Each of the changes this article discusses aims to make operational excellence the focus of our actions. They will better equip us to meet the most pressing needs of the healthcare network and create stronger, lasting, and sustainable partnerships with our clients. Together, we will contribute to creating more value for you, our clients' facilities, healthcare professionals, and patients.
1https://www.gartner.com/smarter with gartner/gartner-top-strategic-technology-trends-for-2021/